Grades: K - 8 Principal: Mrs. Melanie Dewakuku
Our elementary school has dedicated teachers that implement data-driven instruction using up-to date common core aligned programs, such as Reading Wonders and My Math/Glencoe Math. We also have a Three-Tier model intervention system for Math and Reading. The elementary also has an award winning 21st Century Program as well as the parental involvement program "Growing in Beauty" under the Navajo Nation Early Intervention Program for ages birth to 3 years old. The athletic department has been given a newly remodeled gym and classrooms have been enhanced by technological devices to support effective instruction across all content area.
What we offer:
Smaller classes (max students in each class: 24)
Navajo Immersion Classes (Cultural Awareness, Dine Language & Art classes)
21st Century Program (CCLC) (Afterschool Enrichment Programs, SMASE, Pee Wee Sponsored Sports)
Athletic Program (Volleyball, Track & Field, Basketball, Cross Country & Pee Wee Basketball)
Chess Club
Core subjects (English Language Arts, Science, Math, Social Studies, Navajo Classes)
Algrebra I course
CTE/STEM Program
Talented & Gifted Program
Physical Education/Health
Music Class
Civil Air Patrol Program for grades 5 - 12 (Flyers are available in Front Office)
Residential Hall for grades 1 - 8.

2018-2019 School Year starts Monday, August 6, 2018
Enrollment information is subject to change.
√Enrollment will be open the first 2 weeks of each semester.
√All documentation must be provided and approved by school principal before first day of class.

Enrollment applications are now available for download for the 2018-2019 School Year.
New enrollees will need the following:
Click here for our K-8 ADMISSION information.
Certificate Of Indian Blood (CIB)
Birth Certificate
New Pre-K/Kindergarten enrollees must be 5 by Dec 30. 2018.
If Applicable - Legal documentation (Power of Attorney, Social Service Placement, Court Custody, etc) of temporary guardianship or placement.
Other copies of court documents or restraining orders.
Last school year report card
Request for Records form will be provided in your application for your signature. We will send this form to your previous school.
Returning Students
Health forms are to be updated every school year.
We do have Power of Attorney forms availabe by request and notary service is available. Both parties will need to be present.
Teacher Request:
Click here (.pdf) to view letter from our Principal regarding Teacher Request.

Fax: 928-672-3505
Melanie Dewakuku

Principal
928-672-3521
Marjorie Laughter

Administrative Assistant
928-672-3528

Rosita Bryant

Switchboard/Receptionist
928-672-3500

Treva Worker

Registrar/NASIS Administrator
928-672-3530


2018-2019 SY Student/Parent Handbook
17-18 K-8 Assessment Testing Calendar
Parent Advisory Committee (PAC)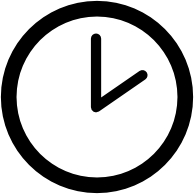 K-8 School Hours
Regular Schedule
Kdg - 4th Gr: 8:00 AM - 3:05 PM
5th Gr: 8:00 AM - 3:12 PM
6th - 8th Gr: 7:55 AM - 3:12 PM
Early Release
Kdg - 4th Gr: 8:00 AM - 12:30 PM
5th - 8th Gr: 7:55 AM - 12:30 PM
Late Start
Kdg - 4th Gr: 10:30 AM - 3:10 PM
5th - 8th Gr: 10:25 AM - 3:12 PM